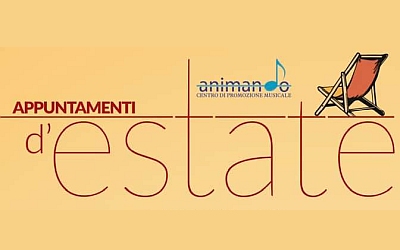 Appuntamenti d'Estate is a summer music program organized by the Animando association with events ranging from concerts with songwriters, to the classic masterpieces, but also avant-garde music. 
Scheduled on Sunday 19 September
5:30 pm / 7:30 pm - Santa Maria dei Servi church | Concert for violin and piano. Christian Saccon, violin; Claudia Bracco, piano. Music by Paganini, Mendelssohn, Schumann.
Reservation required by email to segreteria@animandolucca.it. For information: comunicazione@animandolucca.it.
The event is included in the Settembre lucchese 2021 program.
Dates
June 18 / September 8, 2021
Start / End Time
5:30 pm / 7:30 pm
Place
Church of Santa Maria dei Servi. Piazza dei Servi, 12 - Lucca