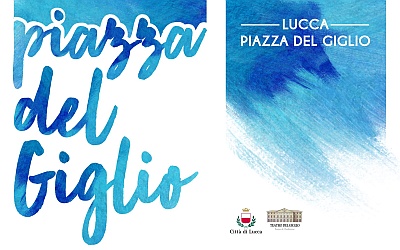 Piazza del Giglio is a multidisciplinary open air theater festival in summer, held in front of the Giglio theater.
Meetings, opera recitals, jazz concerts, readings, happenings and street theater with excellent performers, international companies and new interesting proposals of the contemporary music and theatre scene.
Within the programme, the Animando Association proposes a calendar of live concerts entitled Appuntamenti d'Estate (Summer Appointments).
Scheduled on Friday 6 August

9.30 pm - Piazza del Giglio | La serva padrona.  Intermezzo buffo in two parts by Giovan Battista Pergolesi, Libretto by Gennarantonio Federico. Performed for the first time at the San Bartolomeo Theater in Naples on 28 August 1733, from the mid-1700s the opera was considered the mother of musical comic theater.
Interpreters: Giovanni Mazzei, Uberto; Ilaria Casai, Serpina; Giacomo Lorenzoni, Verspone. Director, Stefano Teani. Directed by Nicola Fanucchi. Curated by Animando - Music Production Center.
Tickets on www.teatrodelgiglio.it / www.ticketone.it
Place
Piazza del Giglio - Lucca