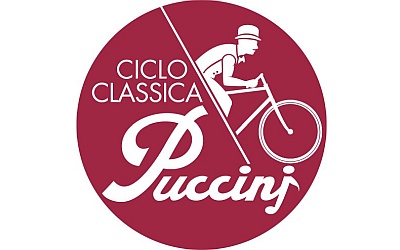 Sunday, April 3, 1st bicycle touring bike ride entitled Classic Cycle Puccini through the lands and places of the life of master Giacomo Puccini.
The bike ride is developed in two paths, animated for the occasion by flash mob Puccini:
- 14 Km medium route
- 50 Km long route
All types of bicycles are allowed.
Two refreshment points along the routes:
- at Km 7 at the urban farm Riva degli Albogatti
- at Km 25 at the recreational area equipped by Unicoop Firenze
During the weekend of April 2-3 it will be possible to visit the Puccini Museum Birthplace in Lucca, the Puccini Museum in Celle, the Villa Puccini Museum in Torre del Lago with reduced entrance fees reserved for participants.
Free departure from 9:00 am to 10:00 am from Piazza del Giglio in Lucca and arrival at the port of Massaciuccoli, where there will be a free secure storage for bicycles for those who want to reach by boat Torre del Lago (the return boat ticket is € 5.00 per person).
More infos and reservations on  cicloclassicapuccini.it