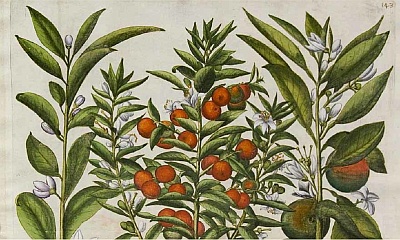 Conoscere gli Agrumi: la parola dell'esperto. Get to know citrus fruits: the expert's word, an introduction to the care and maintenance of ornamental citrus fruits for amateurs and beginners by experts from the Oscar Tintori company in Pescia.
Recognition of old and new varieties, cultivation techniques, repotting, fertilising, pruning, non-invasive phytosanitary treatments.
Citrus cultivation in Tuscany has very ancient roots. A tradition linked above all to the ornamental nature of this fascinating group of fruit plants, of which hybrids and varieties have been selected since ancient times and still survive today thanks to the recovery and conservation work of enthusiasts and experts.
In the past they were reserved for the aristocratic elite, but today citrus fruits are part of everyday life, in small gardens, courtyards and terraces.
For information please call +39 0583 442482, 10:30 am / 7:00 pm.
Reservations required online on SUMMAE, or at the ticket office of the Botanical Garden.
The event is included in the Settembre Lucchese 2021 program.
Start / End Time
10:30 am / 12:30 pm
Place
Botanical Garden. Via del Giardino Botanico, 14 - Lucca