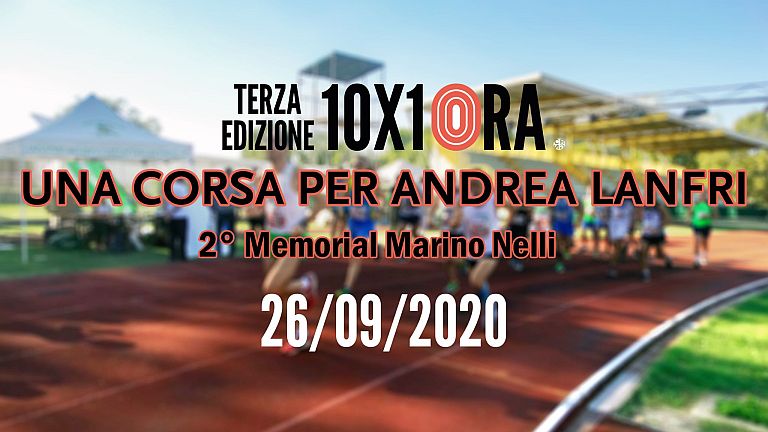 3rd edition of the non-competitive relay race on the track.
Relay race with 10 athletes per team: each athlete runs for 1 hour for a total of 10 hours.
The fundraising event for the Paralympic athlete of the Italian national team Andrea Lanfri. 2nd memorial to remember Marino Nelli is programmed on Saturday 26 September at 9:00 am - Campo Scuola Moreno Martini (Campo Coni).
Start / End Time
9:30 / 20:00
Place
Campo Scuola Moreno Martini (Campo Coni). Via delle Tagliate - Lucca
Ticket
€ 10,00 (per athete) / € 100,00 (per team)