On Saturdays from April to October
Great musicians, passionate stories for fans of all music genres. An essential tour to discover the heart of Lucca.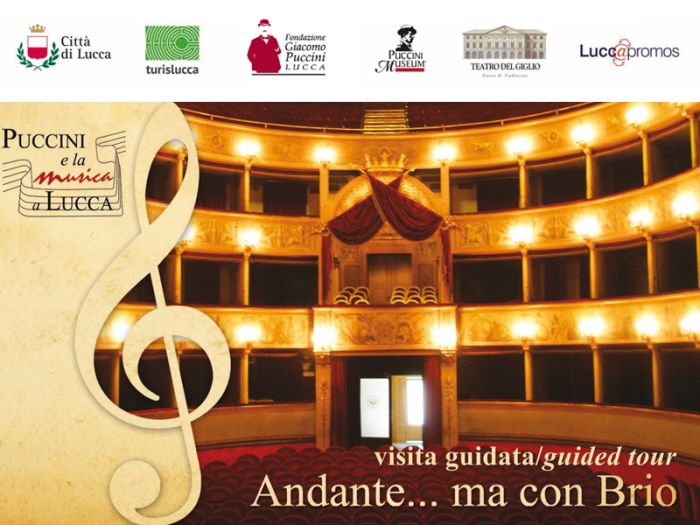 Great artists have left their memories and melodies in the streets and squares of Lucca, where today important events are held.
Geminiani, Catalani, Boccherini, Paganini up to the contemporaries Chet Baker and The Rolling Stones. They are all the protagonists of a still vibrant music scene.
The guided tour will remember their lives with a pleasant walk called "Andante ... ma con Brio" accompanied by listening to music pieces taken from their most famous and significant compositions.
In addition to the history and artistic beauties of Lucca, also some anecdotes of their lives related to the fascinating places that saw them as protagonists. Among these, Casa Puccini.
Meeting point: piazza del Giglio, in front of the theater
Meeting with the guide: 10:50 am
Guided tour start: 11:00 am
Duration of the tour: approximately 2 hours and 15 minutes
Languages: the tour is organized in two languages, English / Italian
Cost: € 20,00 adults - € 5,00 for children up to 15 years, if accompanied by a paying adult.
The cost of the ticket includes the guided tour and the admission to the Puccini Museum Casa Natale di Lucca.
For a better organization of the tour, reservation is required.
For information and reservations: Turislucca
Via Ridolfi, 43 - 55100 Lucca
Tel +39 0583 342404 - Fax 0583 342525 - turislucca@turislucca.com
www.turislucca.com