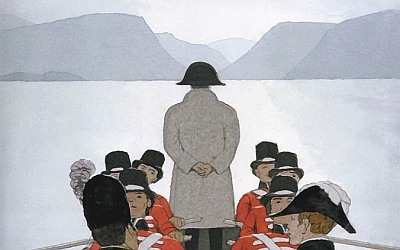 The project Da Parigi a Lucca: il gusto di vivere al tempo di Napoleone ed Elisa (From Paris to Lucca: the taste of living in the time of Napoleon and Elisa) is back, conceived by Roberta Martinelli with performances to celebrate the anniversary with the program of Conversazioni Napoleoniche.
The extraordinary celebration of the bicentenary (1821 - 2021) of Napoleon Bonaparte's death includes several summer events in the Santa Caterina cloister, the oldest of the Real Collegio in Lucca. The events are included in the summer festival Real Collegio Estate.
In the program on Tuesday 31 August
9.00 pm - S. Caterina Cloister. Real Collegio Lucca | Erano tre sorelle, a play about Napoleon Bonaparte's mother and his three sisters. A reinterpretation of the history of the Bonaparte family through a theater performance, with absolute historical precision regarding the texts, sets and period costumes.
Dates
August 23 / 31, 2021
Place
Real Collegio, S. Caterina cloister. Via della Cavallerizza - Lucca