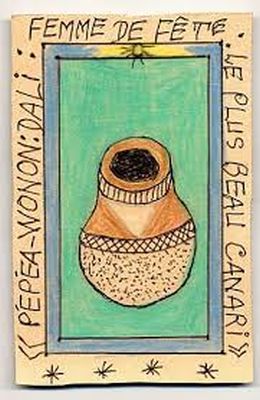 *** Due to the latest national regulations following the prime ministerial decree of 03/11/2020 the exhibition is closed until Thursday 3 December. In case of any other further communications, it reopens to the public on Friday 4 December ***
Personal exhibition of the Ivory Coast artist Frédéric Bruly Bouabrè who became famous for his unmistakable style that has influenced many contemporary artists.
The exhibition, curated by Alessandro Romanini, presents over 150 works of various sizes from private collections, highlighting the close relation of African with Western art as evidenced by Picasso's works inspired by art noire and those of other artists like Braque, Modigliani, Matisse.
Dates
November 28, 2020 / January 10, 2021
Start / End Time
3:30 pm / 7:30 pm. Closed on Mondays.
Place
Palazzo delle Esposizioni della Fondazione Banca del Monte - piazza san Martino, 7 - Lucca