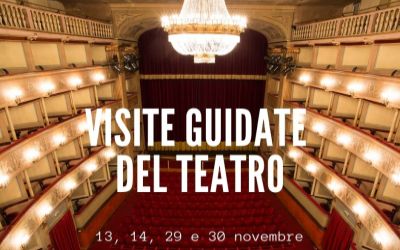 A symbiotic relationship between the Teatro del Giglio and the city of Lucca that has lasted for about 4 centuries.
A place of elaboration, comparison, sociality and full of emotions, the Giglio and its hometown are connected by a strong complicity made up of exchange, mutual ideas and a collective construction of meaning.
In four November afternoons, the staff of the Giglio theater, "guide by chance" for the occasion, invites visitors to discover the beauty and history of the Theater of Lucca and to know (almost) all its secrets.
The tours are held on the weekends of 13/14 and 29/30 November at 3:00 pm, 3:45 pm, 4:30 pm, 5:45 pm for groups of max. 10 people.
Visits are free, but registration is required by sending an e-mail to f.moschini@teatrodelgiglio.it by 12:00 pm of the previous day.
Dates
13,14,29,30 November 2021
Place
Giglio theater, Piazza del Giglio, 13/15 - Lucca
Ticket
Free admission - Reservation required.