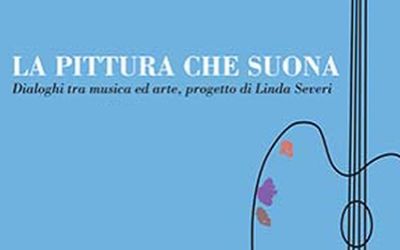 4th cycle of La Pittura che Suona, dialogues between music and art in various periods to give sound to the pictorial image.
The meetings are inspired by paintings representing music instruments. Interviews with practical explanations, projections and music performances, animated by art historians, musicians, musicologists, luthiers, who analyze the images chosen in a simple and informative way, creating a dialogue between history of art, history of music, history of instruments, organology and performance practice to give shape and sound to the constitutive, technical and functional elements that intertwine within the work of art.
In the program on Saturday, November 27
3:30 pm - Casermetta di San Colombano. City walls of Lucca | Da Puccini senior a Puccini junior. Tipologia dei ritratti della famiglia Puccini. From Puccini senior to Puccini junior. Typology of the portraits of the Puccini family. Conference in Italian language curated by Gabriella Biagi Ravenni. Presentation of the  iconography of the Puccini dynasty, much of which is preserved in the Puccini Museum. (Free admission).
In the program on Sunday, November 28
3:30 pm - Puccini birthhouse museum. Corte S. Lorenzo, 9 - Lucca | Special guided tour to discover the portraits of the Puccini family.
(Admission: € 5,00).
The event is part of the Lucca Puccini Days festival.
Reservation requested. For inscriptions, reservations and information please write an email to concentuslucensis@gmail.com.
Dates
March 13 / December, 2021
Start / End Time
Various times