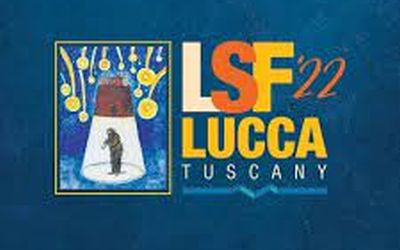 Lucca Summer Festival is confirmed as one of the great summer events in Tuscany.
A month in the company of internationally renowned artists and a passionate audience of all ages, the ingredients of this moment of great music and entertainment for the summer evenings of Lucca.
Scheduled on Friday 1 July
9:00 pm | Piazza Napoleone - Caparezza Exuvia Tour
Caparezza is back on stage of the Lucca Summer Festival with the songs from his latest album Exuvia, released last year. A concept album that reflects on life and priorities, for a critique of a world increasingly regulated by algorithms. Exuvia is in fact the term that describes an old insect skin after moulting, the simulacrum of a phase that has passed. A scientific term that Caparezza uses to describe his personal transformation, his journey from the past to the present.
Place
Piazza Napoleone - Lucca