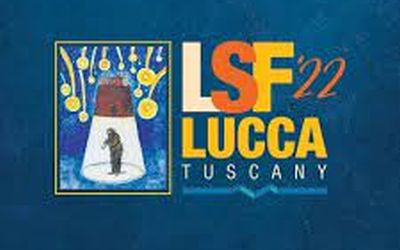 Lucca Summer Festival is confirmed as one of the great summer events in Tuscany.
A month in the company of internationally renowned artists and a passionate audience of all ages, the ingredients of this moment of great music and entertainment for the summer evenings of Lucca.
Scheduled on Sunday, July 31
8:00 p.m. | Walls of Lucca - Justin Bieber, Rkomi, Mara Sattei
To open one of the most anticipated evenings of the LSF two emerging names of Italian pop music, Rkomi, fresh from the success of the last Sanremo Festival, and Mara Sattei with her new album Universo.
To follow the superstar Justin Bieber with the highly anticipated Justice World Tour, from the album Justice released in April 2021 and immediately topped the streaming charts in 117 countries, in the wake of international hits Anyone, Lonely, Holy and Peaches. An unprecedented career that of Bieber, which began at the age of 13 and consolidated with 6 albums, 32 Guinness World Records, 21 Billboard Music Awards, 2 Brit Awards, 18 American Music Awards and 21 MTV European Music Awards. The number one artist on YouTube and Spotify worldwide, the biggest pop star of the 21st century.
ticket online on summer-festival.com/site/tickets
Place
City walls of Lucca. Viale G. Carducci - Lucca
Ticket
€ 65,00 / € 100,00