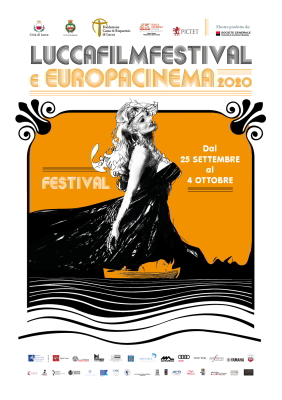 Lucca Film Festival Europa Cinema is an event in Lucca, which celebrates and promotes film culture in an expanded and multidisciplinary dimension with a unique format in the panorama of European festivals.
Through screenings, exhibitions, conferences and shows, the Festival has been able over the years to capture an increasingly wide audience with a program that ranges from experimental to traditional films, standing out in comparison to other festivals thanks to its bold but carefully studied program.
The festival is, as usual, accompanied by a series of exhibitions, competitions, masterclasses, and virtual meetings with great guests, programmes for children combined in a particular performative dimension with many films and previews presented every year in side events with original, choral, scenic and immersive live happenings, combining the historic local tradition of Carnival and cosplaying with events promoting and enhancing Italian and international cinema. An absolutely innovative festival involving new categories of users.
Over the years, great names of filmmakers and international celebrities have participated in the Lucca Film Festival and Europa Cinema.
The welcoming locations of Lucca and Viareggio complete the festival offering amazing natural settings.
The competition screenings are held at the Centrale cinema in Lucca and online on Più Compagnia, the virtual room of the La Compagnia cinema.
The complete program is available on the official website of the festival  www.luccafilmfestival.it
The event is included in the September Lucchese 2020 calendar.
Start / End Time
18:00 / 24:00
Place
Lucca and Viareggio