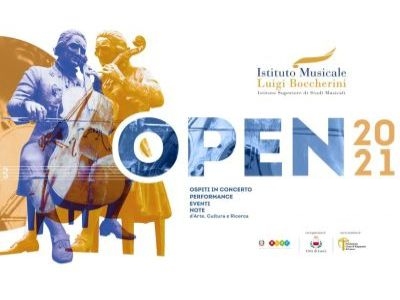 Concerts, performances, art notes in concerts and events with special guests. A program including concerts, masterclasses, conferences and seminars, will characterize the rich billboard of the Boccherini OPEN 2021 music season.
In the program on Sunday 25 April
6:00 pm / 7:30 pm - YT / channel.ISSM Boccherini | OPEN - Ospiti in concerto. L'altro Piazzolla. In the centenary of the birth of the great Argentine composer Astor Pantaléon Piazzolla, an unusual journey through his famous pieces used in films and plays. Filippo Rogai, flute; Fabrizio Datteri, piano.
The complete program of the festival is available on the website www.boccherini.it. Poster OPEN April (.jpg)
Dates
april / december 2021
Start / End Time
6:00 pm / 7:30 pm