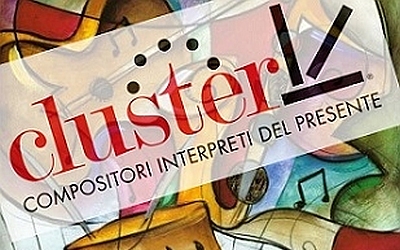 V edition of Puccini Chamber Opera, the only festival in the world dedicated to contemporary operas, with talented musicians and opera projects by young artists selected during the Puccini International Opera Composition Course.
The opera of the present event is renewed with opera performances at the San Girolamo Theater and two special meetings with world premieres at the Symphony School. An intense journey to discover the "state of the art" of musical creativity applied to the most Italian and international of musical genres: opera.
Scheduled on Saturday 21 May
5:00 pm - San Girolamo Theater | Opera Polidimensionale
We Are Poly, for soprano, mezzo, baritone. Jane Wong, music; Jane Wong and Stuart Stromin, libretto; Francesco Giuggioli, director.                    
The Dream, for soprano, mezzo, baritone. Wajdi Abou Diab, concept and musica; Zuhair Ghazali, libretto; Federico Balestro, director.                        
Valeria Matrasova and Felicita Brusoni, sopranos; Francesco Lombardi, baritone; Francesco Carmignani, violin; Daniele Gaggini, clarinet; Paolo Quattriglia, Simone Granaiola and Daniel Scott Philips, percussions; Giovanni Vitali, piano; Alberto Gatti, sound designer; Manuel Del Ghingaro, director.
Dates
April 24 / June 7, 2022
Place
San Girolamo theater - Lucca
Ticket
€ 8,00. Concessions available.