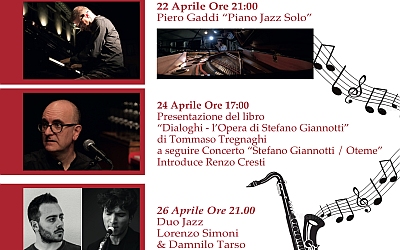 12th edition of Questione di ... Stili, a festival with different music genres and styles by the musicologist and music critic Renzo Cresti, with concerts and meetings in the Casermetta Santa Croce on the city walls of Lucca. In April, three events entitled Waiting for the International Jazz Day, in which local artists, known and appreciated also abroad, will participate.
Scheduled on tuesday 26 april
9:00 pm - Concert by the Jazz Duo Lorenzo Simone & Danilo Tarso.
Dates
April / October 2022
Place
Casermetta Santa Croce. Mura di Lucca.