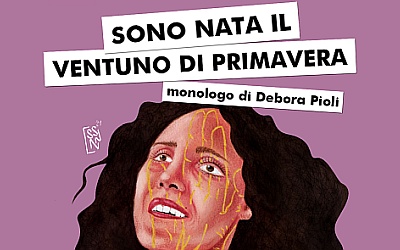 A new theater performance at the Real Collegio in this spring / summer season, organized by the art collective and cultural association Spazio Lum. On Sunday 13 June at 7:30 pm the premiere of the show entitled Sono nata il ventuno di Primavera will be staged in the Santa Caterina cloister.
A monologue written by Debora Pioli. Taken from the autobiography of Alda Merini, La pazza della porta accanto (The madwoman next door). Played by Simona Generali.
For info and reservations: +39 328 0628802. Admission upon registration on site.
Start / End Time
7:30 pm / 9:30 pm
Place
S. Caterina cloister, Real Collegio. Via della Cavallerizza - Lucca