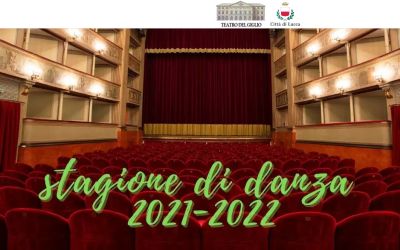 The Giglio theatre, artistic and cultural reference point in Lucca, considered a traditional theatre, offers every year a rich opera programme, which opens the theatre season, but also prose and dance with four performances, from a classical to a contemporary repertoire.
Scheduled on 10 December for the dance season
9:00pm - Giglio theater - Les nuits barbares, ou les premiers matins du monde by the French-Algerian Company Cie Hervé Koubi.
Choreographer Hervé Koubi rewrites the millenary history of the origin of Mediterranean culture, presenting on stage the ancestral fear of the "foreigner", of the "other", revealing the refinement of the so-called "barbarian" cultures. Historical and cultural elements are mixed with the language of breakdance and hip-hop, in a sensual and spiritual mix of genres.
Presale: www.ticketone.it  Giglio theater ticket office: tel. +39 0583 465320
Dates
10 december 2021 / 29 march 2022
Place
Giglio theater, Piazza del Giglio, 13/15 - Lucca