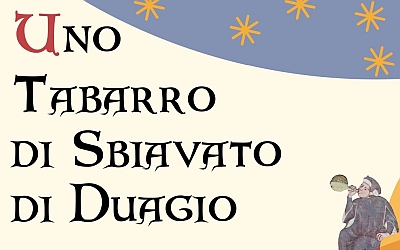 Uno Tabarro di Sbiavato di Duagio. What is the meaning of this strange sentence that immediately attracts our attention?
On Sunday 10 April at 3.30 pm in the Casermetta San Paolino everything will be revealed in a conference in Italian language by Prof. Sara Paci Piccolo, expert in medieval historical reenactment and professor of History of Costume and Fashion and of Historical Tailoring Techniques.
A story about the many and different aspects of medieval history that made Lucca the city it is today, including uses, costumes, clothes and accessories from the 1300s, with images and stories from Boccaccio's Decameron.
Place
Casermetta San Paolino. City walls - Lucca