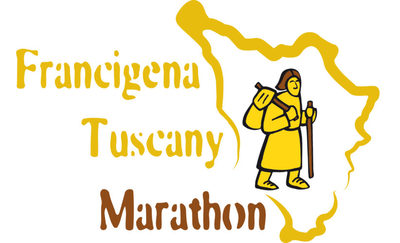 On Sunday, the 26th of September, the Francigena Tuscany Marathon (FTM), a non-competitive recreational-motorized walk open to all along the Via Francigena route approved by the Council of Europe as a Cultural Itinerary, is organised by the Association Amici della Via Francigena Pietrasanta in a territory rich in naturalistic and artistic beauties that constitute the historical, cultural and environmental heritage of the concerned area.
The event challenges the participants with the objective to complete the route that presents about 1000 m of altitude in a succession of climbs and descents that will excite even experts walkers.
A wide choice of routes on paths and paved roads following for the most part the official route of the Via Francigena between Pietrasanta and Lucca:
Marathon: Pietrasanta - Lucca (Km 42);
Half Marathon: Pietrasanta - Valpromaro (Km 22);
Family Marathon: Pietrasanta - Camaiore (11 Km) / San Macario - Lucca (10 Km).
There are two starting points:
from Pietrasanta to Piazza del Duomo at 7:00 am;
from San Macario in Piazza della Chiesa at 12:00 pm.
There are three arrival points:
in Camaiore at the Pellegrino Hostel in Camaiore, 8:30 am / 12:00 pm;
in Valpromaro at the Casa del Pellegrino, 10:00 am / 2:30 pm;
in Lucca at the Casa del Boia, Baluardo San Salvatore, 12:30 pm / 7:30 pm.
The GPS track of the route and printable maps can be downloaded from the website. For information please call +39 348 6001527 or write to  a.bigongiari@gmail.com.
The event is included in the Settembre lucchese 2021 program.
Start / End Time
07:00 am / 7:30 pm
Place
Piazza del Duomo. Pietrasanta (LU) / Piazza della Chiesa. San Macario (LU)