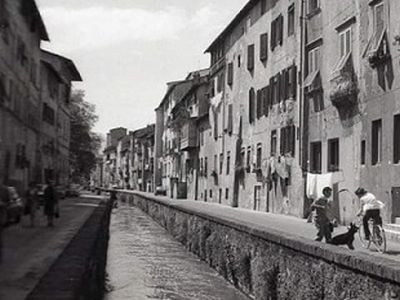 An art exhibition along the northern part of via dei Fossi up to the Madonna dello Stellario statue. "I Fossi dell'Arte" is a summer exhibition of works of art exposed from 4:30 to 10:30.
An initiative that aims to show visitors as well as to locals the historic via dei Fossi street and the district around San Francesco. This area of Lucca is less known to tourists, but of great historical, architectural and cultural interest.
A historically popular area that at the time of the Republic of Lucca was one of the most productive districts of the city thanks to the channel that, since 1376, supplied the city's factories with motive power, in particular the silk workshops which made Lucca one of the richest towns in Europe, so that this road was popularly called "the silk road".
The event is included in the Settembre lucchese 2021 program.
Dates
April 17 / September 18, 2021
Start / End Time
4:30 pm / 10:30 pm
Place
Piazza S. Francesco / Via dei Fossi - Lucca
Contacts
Arci Lucca e Versilia
Via Santa Gemma Galgani, 79 . Lucca
www.arcilucca.org
tel. +39 0583 490004