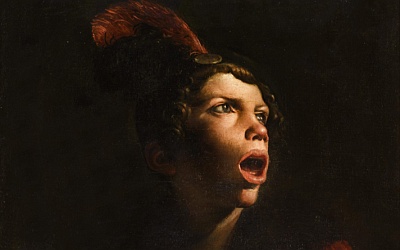 The exhibition I pittori della Luce. Da Caravaggio a Paolini edited by Vittorio Sgarbi will take place in Lucca from 8 December 2021 to 2 October 2022 at the Ex Cavallerizza, with more than 100 works from the main Italian museums and prestigious ecclesiastical, private and international collections on display.
An "impossible exhibition", aiming to show through the masterpieces of the seventeenth century the role of light in painting art from Caravaggio, the first director in the history of art, to Pietro Paolini, a painter from Lucca  who was the protagonist of the most important aesthetic themes of the new naturalistic trend.
The following artists are on display: Caravaggio, Pieter Paul Rubens, Pietro Paolini, Jusepe de Ribera, Mattia Preti, Matthias Stomer, Pietro Ricchi, Trophime Bigot, Giovanni Serodine, Giovanni Domenico Lombardi, Orazio Gentileschi and many others.
For further information please write to lucca@contemplazioni.it.
Dates
December 8, 2021 / October 2, 2022
Start / End Time
10:00 am / 8:00 pm
Place
Ex Cavallerizza. Piazzale Verdi - Lucca
Ticket
€ 15 (audioguide included) / concessions € 13 (audioguide included)