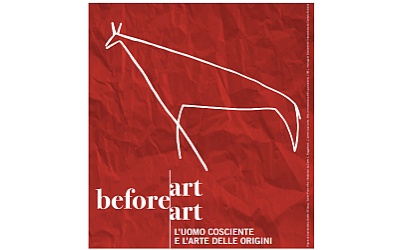 The Ragghianti Foundation and the Museum and Institute of Prehistory of Florence celebrate the 40th anniversary of Carlo Ludovico Ragghianti's book "L'uomo cosciente. Arte e conoscenza nella paleostoria" in the international conference "Before Art. L'uomo cosciente e l'arte delle origini: con e dopo Carlo Ludovico Ragghianti", in attendance and online on the foundation's website.
The conference is scheduled from Thursday 30 September to Saturday 2 October in  Florence (Museum and Institute of Prehistory of Florence, Thursday 30 September) and Lucca (Fondazione Ragghianti, Friday 1 and Saturday 2 October).
Beside the meetings the virtual exhibition entitled "Paolo Graziosi e Carlo Ludovico Ragghianti. Riflessioni, dialoghi ed eredità sull'arte delle origini" is visible from 30 September on www.fondazioneragghianti.it and www.museofiorentinopreistoria.it.
In collaboration with the Lucca Film Festival, on Friday 1 October, screening of Werner Herzog's documentary "Cave of Forgotten Dreams", dedicated to the paintings and graffiti of the Chauvet cave.
Access to the congress in attendance with reservation per email to artoriginscongress@gmail.com. Program (.pdf).
Dates
September 30 / October 2, 2021
Start / End Time
9:30 am / 6:00 pm
Place
Fondazione Ragghianti. Via San Micheletto, 3 - Lucca