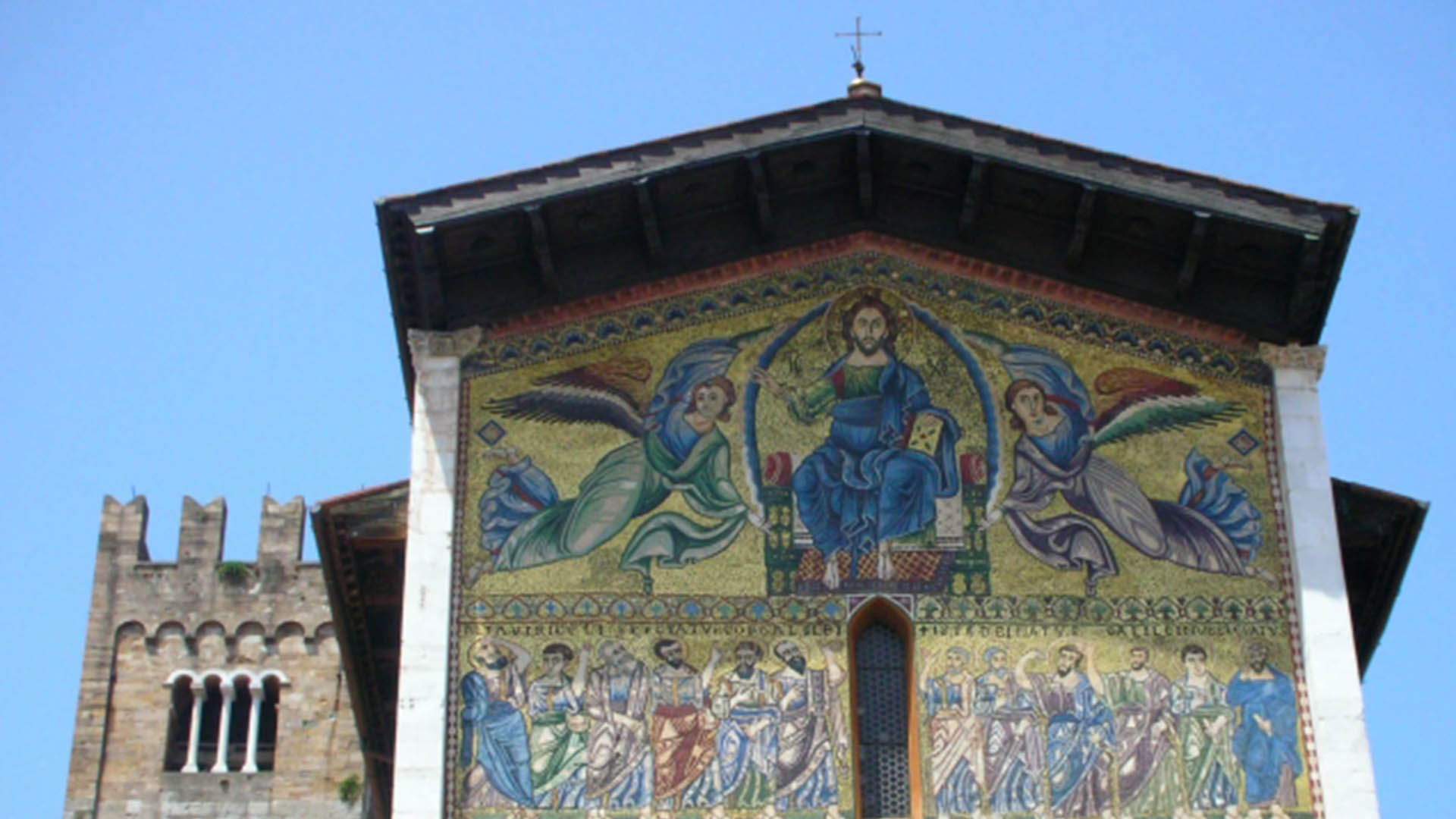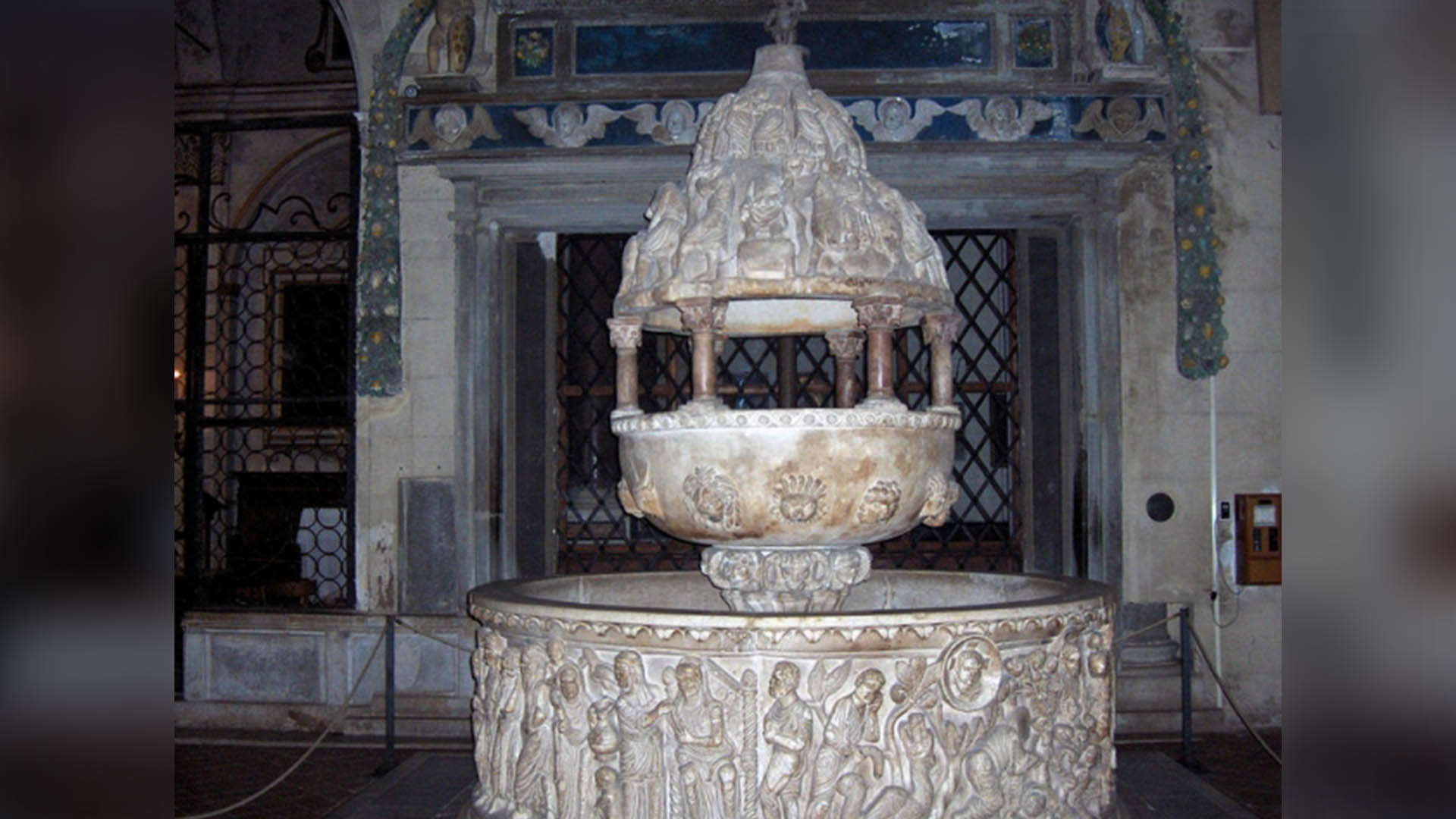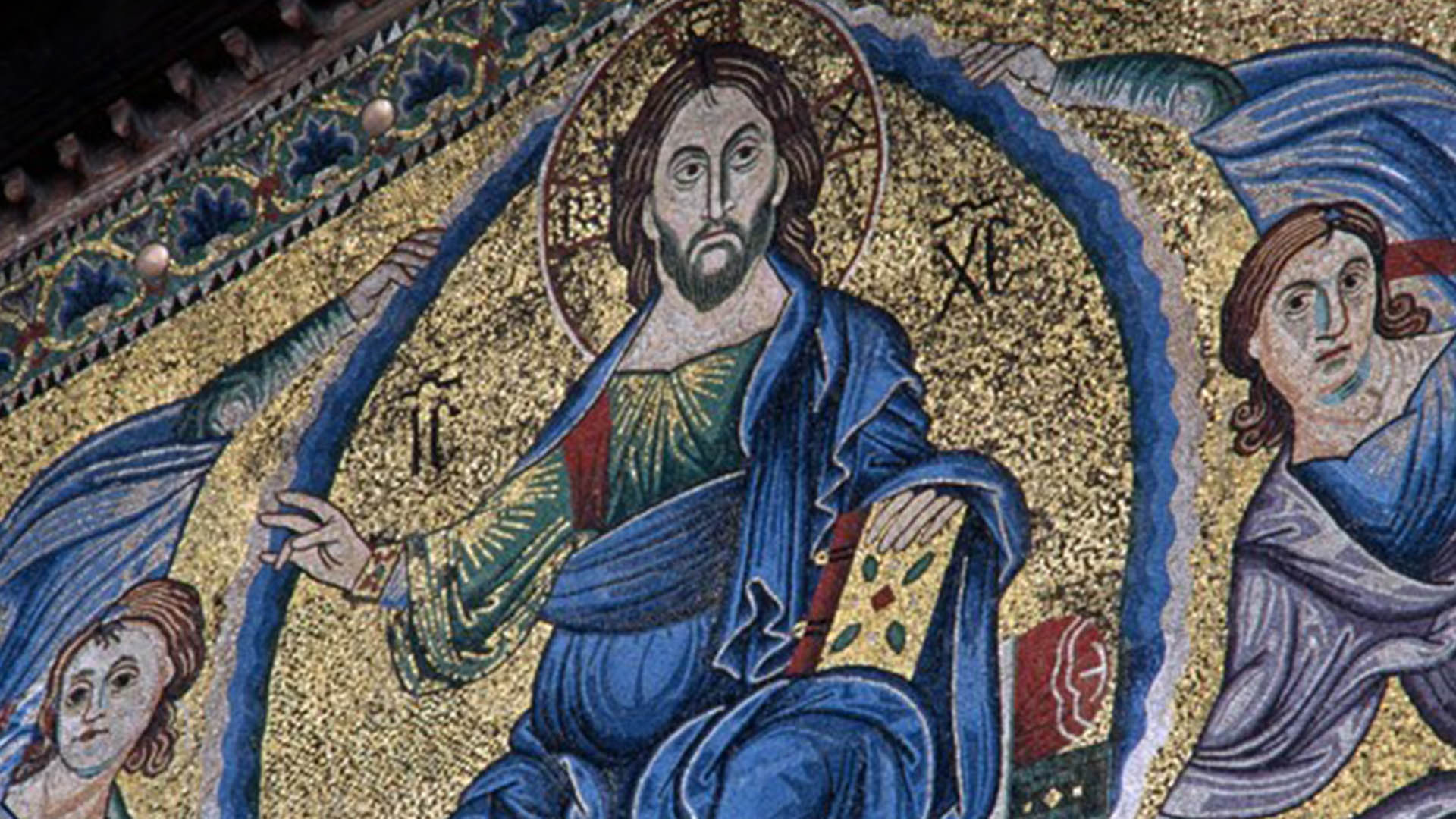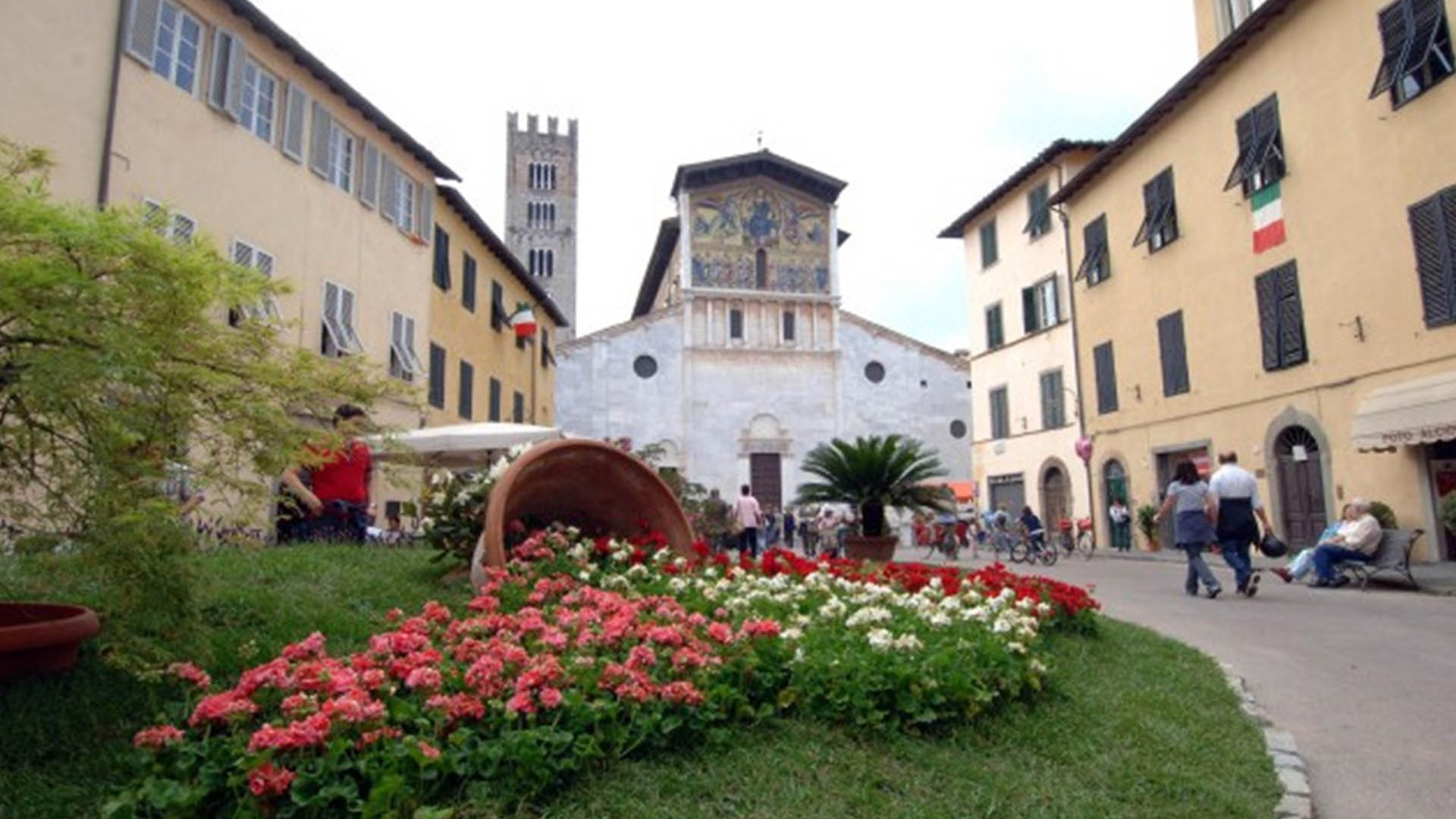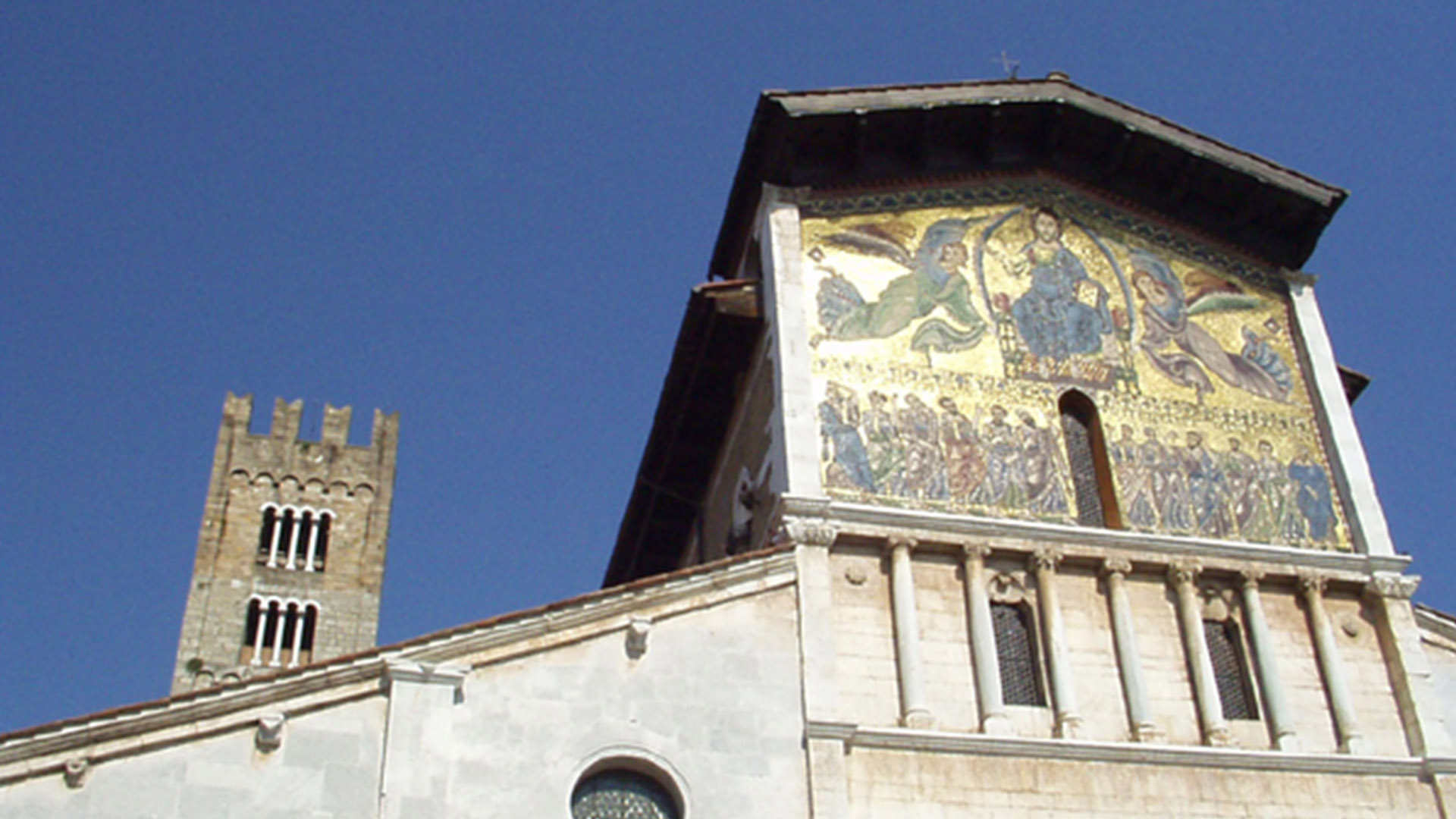 CONTACT
ADDRESS: Piazza San Frediano

TEL: +39 349 8440290
EMAIL: info@sanfredianolucca.com
WEBSITE: sanfredianolucca.com
OPENING HOURS: Mon-Fri 9:30 am - 5:00 pm / Saturday 9:30 am - 5:30 pm / Sunday 9:30 am - 5:00 pm
During masses visits are not allowed from half an hour before the start and until the end.
The ancient basilica in Lucca was allegedly founded on the initiative of Bishop Frediano (6th century), probably of Irish origins. In ancient times, however, the church was also dedicated to San Vincenzo (Ecclesia ss. Vincenti et Fridiani) and a convent was annexed to it. Despite various renovations, it is possible to admire the medieval layout of the church in all its splendor as well as many works of art.
Among the following must be certainly mentioned: the large mosaic of the facade (made in part by artists with Byzantine influence and partially by artists trained at the local Berlinghieri workshop), the remarkable Romanesque sculptures of the baptismal font, the marble work by Jacopo della Quercia ( author in Lucca also of the famous funeral monument dedicated to Ilaria del Carretto), the cycle of frescoes by the Bolognese Amico Aspertini, the statues by the local artist Matteo Civitali and finally the decorations of the noble chapel along the naves of the basilica and the chapel that houses Saint Zita's body.
Inside the church there is a "special" bell dating back to 1223 which, according to the tradition, announced spontaneously, without waiting for the bell ringers, the birth of Santa Zita by ringing the bells, as well as in occasion of the saint's death.
Since June 2023 it is possible to climb up the narrow staircase that leads to the top of the bell tower.
The bell tower is 55.20 meters high and from its 31 openings - with single and double lancet windows, double order of three and four-light windows on the top two levels - it is possible to have a unique view of the city's historic center and the surrounding area of the Piana di Lucca.
From the spiral staircase inside the basilica, you can go up to the stone staircase leading to the top. For the belfry a real observatory was created with the arrangement of small removable wooden steps which, with the help of a protection system, allows the best and safest visibility to the outside.