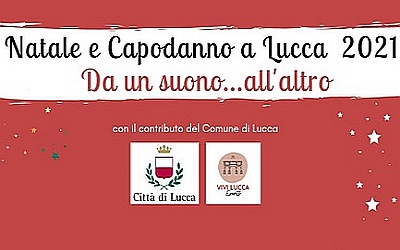 "Da un suono… all'altro". Natale e Capodanno a Lucca e Dintorni - From one sound ... to another. Christmas and New Year's Eve in Lucca and Surroundings is the rich program of music events organised by the Brunier Laboratory association.
From 18 December 2021 to 6 January 2022 in the center of Lucca and in the surrounding areas, many initiatives, concerts, exhibitions, cultural meetings, music performances will cheer up the atmosphere the Christmas holidays.
Throughout the festival period in the Auditorium of the Pia Casa an exhibition of paintings by artists from Lucca including Cinzia Coronese, Michele Lovi, Jitka Plchova, and small Christmas artifacts curated by Anna Maria Domicelli and Franco Nieri will be on display.
Scheduled on Tuesday 4 January
9:00 pm - Auditorium Sala degli Incontri della Pia Casa | Melodie del Passato dedicate a Lucii Fioravante. Dall'operetta alla canzone. Concert with the Ensemble Stumentale Brunier Lucca directed by M° Stefano Teani.
Maria Bruno, Carla Giometti, sopranos; Raffaello Mori, Cesare Martini, tenors. Rosella Cascasi, flute; Fabio Ditto, violin I; Dinorha Abela, violin II; Lorenzo Giovannelli, viola; , Elisabetta Casapieri, cello; Loredana Bruno and Laura Giannelli, piano.
Music pieces from famous operettas and songs from the 20s,30s and 40s.
Dates
December 8, 2021 / January 6, 2022
Place
Pia Casa. Via Santa Chiara - Lucca