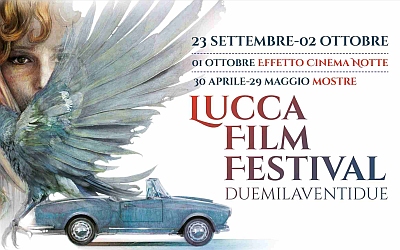 Spring event with the exhibitions of the XVIII edition of Lucca Film Festival, the festival of film culture with a multidisciplinary dimension, with a unique format in the panorama of European festivals. Two exhibitions to investigate and deepen the link and relations between cinema and visual arts.
From 30 April to 27 May in the San Cristoforo church the exhibition Mystified with the works of Luca Bellandi, created in collaboration with Casa d'Arte San Lorenzo, curated by Riccardo Ferrucci.
A rich selection of canvases dedicated to fundamental films in the history of cinema. An evocative and engaging journey among the great masterpieces of the seventh art.
Opening on Saturday 30 April at 5:00 pm.
Dates
April 30 / May 27, 2022
Start / End Time
10:30 am / 1:00 pm - 4:00 pm / 7:30 pm
Place
Church of San Cristoforo. Via Fillungo - Lucca