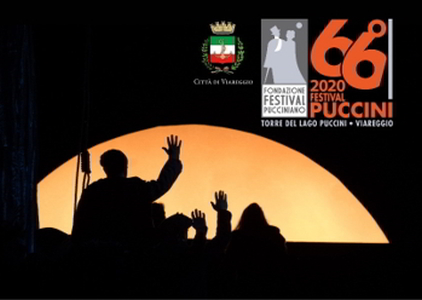 66th edition of The Puccini Festival in Torre del Lago. One of the most expected events of the rich cultural life of Tuscany, the most important opera festival in Italy and the only one in the world dedicated to the composer Giacomo Puccini which takes place every summer, in the months of July and August, right in the places that inspired his immortal melodies, in a large outdoor theater of 3,400 seats, on the shore of Lake Massaiuccoli, surrounded by greenery right in front of the Museum of Maestro Puccini, a villa where the remains of the musician, finds and memorabilia from his life and glorious artistic story are kept.
After the dirst edition in 1930 over the years it has become a prestigious event capable of attracting a big audience from all over the world with the greatest opera stars, under the direction of important conductors, with extraordinary installations curated by the most famous directors of Puccini's masterpieces like Gianni Schicchi, Tosca and Madama Butterfly.
The program also offers some appointments with symphonic concerts, special events, concerts in the Paolina garden, in the fascinating space around Villa Paolina with various performances scheduled for the same evening and spiritual Viareggio: four short concerts in four churches in Viareggio.
Thursday, 6 August
9:15 pm - Gran Teatro Giacomo Puccini | Tosca. Melodrama in three acts on libretto by L. Illica and G. Giacosa. Music by Giacomo Puccini. Performed for the first time on January 14, 1900 at the Costanzi Theater in Rome. The quintessential melodrama about love and death is entrusted to the interpretation of Maestro Alberto Veronesi who directs the musicians of the Puccini Festival Orchestra again. The setting is curated by Stefano Monti with scenes, direction and costumes based on a  "Return to the essential", following two guidelines: the essential of forms and the scenic space. All the rest is uncertainty, everything will develop through a continuous adaptation to a situation currently signed by regulatory provisions, by epidemiological trends, and above all by emotional perception.
To play the role of Floria Tosca will be Amarilli Nizza, Mario Cavaradossi and Baron Scarpia will be played by Amadi Lagha and Devid Cecconi.
Dates
June 27 / August 21, 2020
Start / End Time
21:15 / 23:30
Place
Gran Teatro Puccini. Torre del Lago Puccini, Viareggio - Lucca