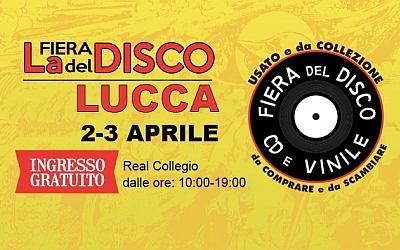 2nd Record Fair, CDs and Vinyl, new, used and collectibles at the Real Collegio in Lucca. An unmissable event for fans of collecting, records and good music.
A journey through the magic of 33 and 45 rpm vinyl, MIX and CDs, with many different proposals from exhibitors from all over Italy, specialized in different musical genres: metal, punk, psychedelic, folk, funky, rock, soul, disco dance, progressive, hip-hop, jazz, classical, Italian songwriting.
During the days of the market exhibition it will be possible to buy and sell records, even rare and precious ones, making use of the support and professionalism of the exhibitors.
Start / End Time
10:00 am / 7:00 pm
Place
Real Collegio di Lucca. Piazza del Collegio, 13 - Lucca