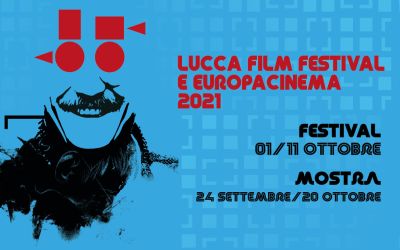 Lucca Film Festival Europa Cinema celebrates and promotes film culture in an expanded and multidisciplinary dimension with a format that is unique in the panorama of European festivals, with a bold but carefully designed programme that ranges from experimental to traditional films.
Every year the festival offers dozens of films and previews with live production of original, choral, scenographic and immersive events, accompanied by a programme of exhibitions, competitions, masterclasses, themed guided tours, even diffuse and virtual meetings with great guests, and programmes for children.
In the 2021 edition Homage to Nino Manfredi and Aleksandr Sokurov and the first film competition on Twitch.
for the tribute to Nino Manfredi, scheduled:
Monday 4 October
17:00 - Auditorium San Micheletto
Pane e cioccolato - by Franco Brusati (Italy 1974)
Friday 8 October
21:00 - Central Cinema
Uno, nessuno e cento Nino - by Luca Manfredi (Italy 2021)
introduced by his children Luca and Roberta and his granddaughter Sarah Masten.
saturday 9 october
3:00 p.m. Cinema Moderno
Pinocchio - by Luigi Comencini (Italy/France/Germany Occ 1972)
RAI screenplay - extended version.
All festival events are free of charge subject to booking up to 2 hours before the event and subject to availability.
For info and reservations: biglietteria@luccafilmfestival.it

The complete program is available on the official website of the festival www.luccafilmfestival.it
 Streaming on - FB / luccafilmfestival - IG / luccafilmfestival - TW / LuccaFilmFest - YT / channel/LuccaFilmFestivalEuropaCinema - Twitch.tv / luccafilmfestival
Dates
October 1 / 10, 2021