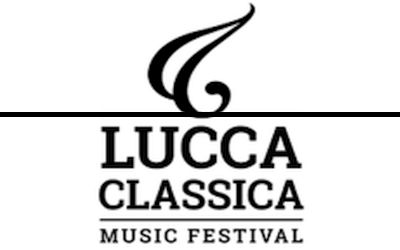 Music invades the city for the 8th edition of the Lucca Classica Music Festival in the theaters, squares, museums and historical buildings, churches and villas of Lucca and other locations in the area changing the city into a big stage with sounds, words and emotions in this extraordinary and innovative experience of music immersion.
On the program from 23 April to 1 May over 50 appointments in nine days, with prestigious artists and musicians such as Paolo Fresu, Mario Brunello, Giuseppe Gibboni and Franco Arminio. Symphonic concerts, chamber music, jazz, classical and contemporary music, guided tours and conferences, family events to get to know the city and its rich historical and cultural heritage in an unprecedented way, accompanied by an excellent soundtrack.
In the program
On Saturday 23 April at 9:00 pm | San Francesco Church - Opening concert.
ISSM Boccherini Orchestra and Chorus; GianPaolo Mazzoli, director; Sara Matteucci, choir teacher; Silvia Chiesa, cello; Valentina Coladonato, soprano; Maurizio Baglini, piano; Sandro Cappelletto, narrator.
Music by G. Puccini, A. Corghi, A. Pärt.
On Friday 29 April at 9:00 pm | San Francesco church - Giuseppe Gibboni (First prize international award Paganini of Genova 2021).
Giuseppe Gibboni, violin; Orchestra ISSM Boccherini; GianPaolo Mazzoli, director.
Music by E. Bosso e N. Paganini.
L'attore Marco Brinzi legge il testo scritto da Ezio Bosso per presentare la Sinfonia Under the Trees' voices.
On Friday 29 April at 11.00 pm | Garden of Palazzo Pfanner - Silent wifi concert at night.
Andrea Vizzini, piano.
Music by J.S. Bach, F. Chopin, C. Debussy.
On Saturday 30 April at 9:00 pm | San Francesco Church - Altissima Luce.
Music project by Paolo Fresu freely inspired by the Laudario di Cortona, the oldest example of music composition in vulgar Italian.
Paolo Fresu, trumpet, flugelhorn, effects; Daniele Di Bonaventura, bandoneon, effects; Marco Bardoscia, double bass; Michele Rabbia, percussion, laptop; Chamber Orchestra of Perugia; Harmoniosoincanto Vocal Group.
On Sunday May 1 at 5:30 pm | Auditorium del Suffragio ISSM Boccherini - Quartetto della Scala with Simone Soldati.
String quartet of the Scala: Francesco Manara and Daniele Pascoletti, violin; Simonide Braconi, viola; Massimo Polidori, cello. Simone Soldati, piano.
Music by L. Boccherini and G. Puccini.
Dates
April 23 / May 1, 2022
Start / End Time
according to the program
Place
according to the program