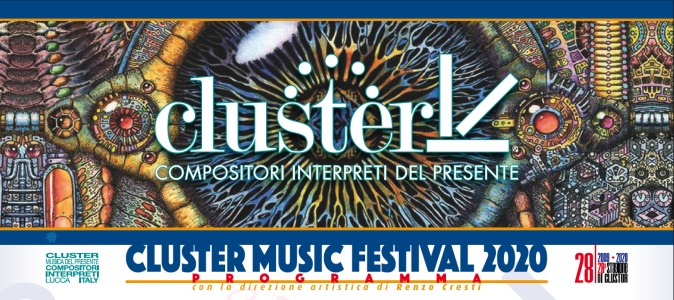 Cluster Music Festival is a particular contribution to contemporary music with events that include the presentation of new CDs and books dedicated to contemporary music, premier concerts, meetings with composers and scientists who relate their experiences to the connection between brain and music.
The association came to life to valorize the rich musical heritage of the city, in particular regarding 25 local composers, mostly young people, who proceed on the basis of a genetic concept, which from a musical point of view has made the city of Lucca great over the centuries.
In the program for this weekend:
Saturday 17 October
5:00 pm | Oratorio San Giuseppe (Duomo Museum). Piazza Antelminelli, 5 - Lucca
Ilaria Baldaccini, piano - Concert by Ilaria Baldaccini, with an interview on the upcoming compactDisc Au jeu des éphémères (Ema Vinci 2020). Pieces by Mauro Montalbetti (world premiere), Fabrizio De Rossi Re, Carlo Galante, Daniele Venturi, Ottavio Coluccino, Arduino Gottardo (world premiere), Girolamo Deraco Present the composers of the works.
Sunday 18 October
5:00 pm | Fuoricentro School of Dance and Theater. Via Nottolini, 43 - Lucca
Dario Atzori and Giacomo Brunini, guitars - Presentation and concert by the guitar duo Atzori-Brunini for the compactDisc Mirrors (Ema Vinci 2020) with pieces by Girolamo Deraco, Saverio Rapezzi, Nuccio D'Angelo, Umberto Bombardelli. The composers will be present.

For information: tel. +39 347 1856883 - presidency@clustermusic.net. Poster available (pdf format).
Dates
October 10 / December 5, 2020
Place
Oratorio San Giuseppe (Museo del Duomo). Piazza Antelminelli, 5 / Scuola di Danza e Teatro Fuoricentro. Via Nottolini, 43 - Lucca