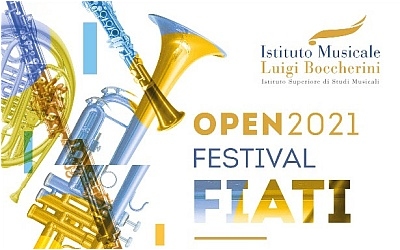 Concerts with special guests, performances, art notes in concerts and events. A program including concerts, masterclasses, conferences and seminars, will characterize the rich billboard of the Boccherini OPEN 2021 music season.
In the program on Saturday 2 October
9:00 pm / 11:00 pm - Auditorium del Suffragio | OPEN - Festival dei Fiati: Quintetto d'ottoni e percussioni della Toscana - Winds Festival: Brass and percussion quintet from Tuscany, with the participation of the trumpeter Énric Aubier. Luca Betti, Donato De Sena, trumpets; Paolo Faggi, horn; Trombone: Antonio Sicoli; Bass Tuba: Riccardo Tarlini; Percussion, Roberto Bichi.
Music by Elfman, Morricone, Williams, Piovani, Rota, Zimmer.
Reservation requested. The complete program of the festival is available on the website www.boccherini.it.
Start / End Time
9:00 pm / 11:00 pm
Place
Auditorium del Suffragio. Piazza del Suffragio, 6 - Lucca