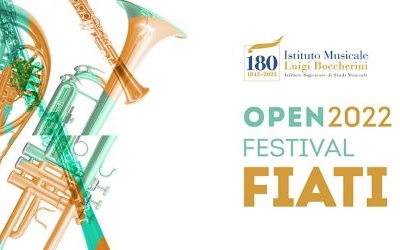 OPEN Fiati is a festival dedicated to wind instruments that is part of the OPEN 2022 program, a rich concert season with performances, masterclasses, conferences, seminars and workshops organized by the "L. Boccherini" Institute, with the participation of renowned international artists, prestigious collaborations and a great opportunity for young music talents.
Scheduled on Friday 1 April 
9:00 pm - Auditorium del Suffragio | Gábor Tarkövi in concert.
Gábor Tarkövi, trumpet; Michela Spizzichino, piano.
Music by G.F. Telemann, D. Scarlatti, B. Bartók, J.K. Neruda, I. Stravinskij, P. Hindemith.
Reservation requested on Eventbrite 
Dates
February / October 2022
Place
Auditorium del Suffragio. Piazza del Suffragio, 6 - Lucca