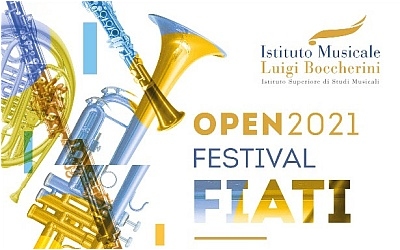 Concerts with special guests, performances, art notes in concerts and events. A program including concerts, masterclasses, conferences and seminars, will characterize the rich billboard of the Boccherini OPEN 2021 music season.
In the program on Sunday 3 October
9:00 pm / 11:00 pm - Auditorium del Suffragio | OPEN - Festival dei Fiati: Giochi d'ancia - Winds Festival: Music journey through the evolution of the oboe and the instruments of the same family, from the Renaissance period to the present day. Paolo Pollastri, oboe; Rossella Giannetti, harpsichord and piano.
Music by Mainerio, Hotteterre, Sammartini, Telemann, Bach, Mozart, Devienne, Widerkehr, Schumann, Maderna.
Reservation requested. The complete program of the festival is available on the website www.boccherini.it.
Start / End Time
9:00 pm / 11:00 pm
Place
Auditorium del Suffragio. Piazza del Suffragio, 6 - Lucca