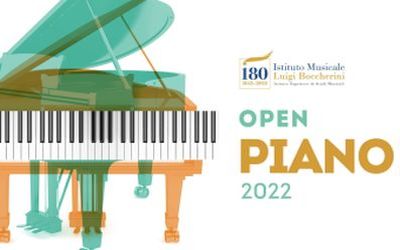 OPEN Piano season, the piano festival part of the OPEN 2022 program, a rich concert season including performances, masterclasses, conferences, seminars and workshops organized by the "L. Boccherini" Institute, with the participation of internationally renowned artists and prestigious collaborations.
Scheduled on Saturday May 7
9:00 pm - Auditorium del Suffragio | Emanuele Arciuli in concert.
Emanuele Arciuli, piano.
Music Cage, Ballard, Bonds, Duckworth, Hakim, Mazzoli, Rzewski, Harbison, Babbitt, Torke, Daugherty.
Reservation requested on Eventbrite 
Dates
February / June 2022
Place
Auditorium del Suffragio. Piazza del Suffragio, 6 - Lucca