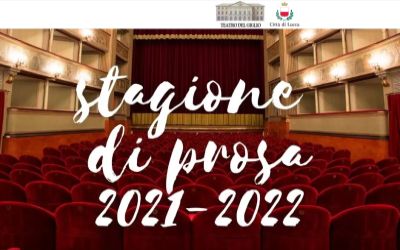 The Giglio theatre, artistic and cultural reference point in Lucca, considered a traditional theatre, offers every year a rich opera programme, which opens the theatre season, but also prose and dance with four performances, from a classical to a contemporary repertoire.
in the programme from February 11 to 13 for the drama season,
La classe by Vincenzo Manna. - A narration through the eyes of a school class, of today's issues of social unease.
Directed by Giuseppe Marini.
With Claudio Casadio, Andrea Paolotti, Carmine Fabbricato, Valentina Carli, Cecilia D'Amico, Edorardo Frullini, Giulia Paoletti, Andrea Monno.
Friday 11 February at 9:00pm
Saturday 12 February at 9:00pm
Sunday 13 February at 4:00pm
For info and reservations - +39 0583 465320 (in the opening hours) - biglietteria@teatrodelgiglio.it
Online reservations on ticketone.it / teatrodelgiglio
Dates
December 17, 2021 / April 3, 2022
Place
Giglio theater, Piazza del Giglio, 13/15 - Lucca