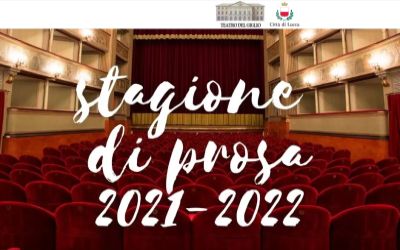 The Giglio theatre, artistic and cultural reference point in Lucca, considered a traditional theatre, offers every year a rich opera programme, which opens the theatre season, but also prose and dance with four performances, from a classical to a contemporary repertoire.
scheduled from 1 to 3 April for the drama season,
Zio Vanja (Uncle Vanya) by Anton Chekhov. - An empty space. A staging between realism and dreaming. In the foreground, an old sideboard and a table as stylized elements necessary for the daily actions in the countryside. A show where images, sounds and acting come together for the tragicomedy of life.
Adapted and directed by Roberto Valerio.
With Vanessa Gravina and Giuseppe Cederna, Elisabetta Piccolomini and Massimo Grigò. Costumes by Lucia Mariani, lights by Emiliano Pona and audio project by Alessandro Saviozzi. Staging is by the Pistoiese Theater Association.
Friday 1 April at 9:00pm
Saturday 2 April at 9:00pm
Sunday 3 April at 4:00pm

For info and reservations - +39 0583 465320 (in the opening hours) - biglietteria@teatrodelgiglio.it
Online reservations on ticketone.it / teatrodelgiglio
Dates
December 17, 2021 / April 3, 2022
Place
Giglio theater, Piazza del Giglio, 13/15 - Lucca