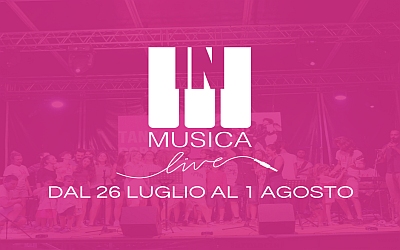 17th edition of InMusica Live, a whole week of music with an unprecedented program, from Lucchese talents in the first evenings, to the 3 Big of the Italian scene.
Seven evenings presented by comedian Samuele Rossi and Vania della Bidia.
In program today
Tuesday, July 27th
h 7:00pm
concert of the students of the school.
h 9:00pm
Urban Night - Elfo Talamo with Zesta and Max Fogli - Ramadon - Dj Pomow- Rambla- Sabre.
A refreshment area will be available.
The complete program is available on FB / scuola.inmusica.lucca.
Dates
July 26 / August 1, 2021
Start / End Time
7:00 pm / 11.00pm
Place
Sports area of San Macario. loc. San Macario il Piano - Lucca