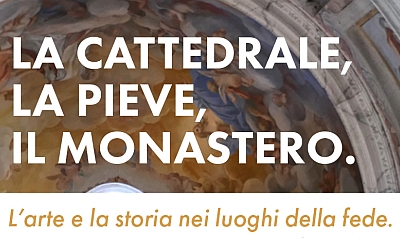 Discovering art and history in the places of faith through thematic guided tours in the churches of Lucca, caskets of artistic masterpieces and landmarks for the city and the territory.
Scheduled for today, Saturday, June 18
16:00 - Church of SS. Giovanni e Reparata | The church of SS. Giovanni e Reparata, from cathedral to urban pieve. Curated by Francesco Niccoli.
Guided tour of the paintings and frescoes of the church and special opening of the Chapel of Sant'Ignazio.
Reservation is required at tel. 342 1466451 or e-mail address didatticaterzomillennio@gmail.com
Place
Church SS. Giovanni e Reparata - Lucca