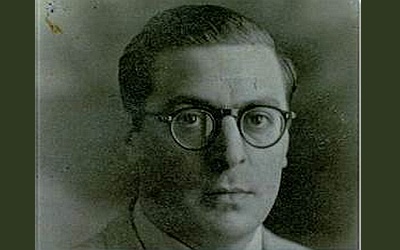 Book presentation of Le delusioni della Speranza. Carlo Ludovico Ragghianti militante di un'Italia nuova by Andrea Becherucci on Tuesday 9 November at 5.30 pm at the "Vincenzo da Massa Carrara" Conference Room of the Monumental Complex of San Micheletto.
The book investigates the civil passion of the art historian from Lucca, who engaged in clandestine anti-fascism first and then in the armed resistance.
Speakers: the author Andrea Becherucci, Paolo Bagnoli, prof. Full Professor of History of Political Doctrines at the University of Siena and Emanuele Pellegrini, prof. Associate of Art History, IMT High Studies School of Lucca.
Introduction and moderation by Paolo Bolpagni, director of the Licia and Carlo Ludovico Ragghianti Foundation.
Place
San Micheletto complex. Via San Micheletto, 3 - Lucca