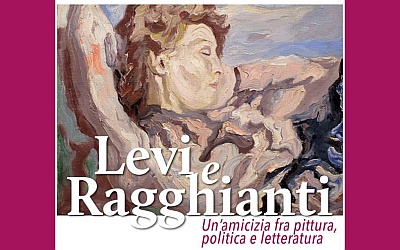 Levi e Ragghianti. Un'amicizia fra pittura, politica e letteratura - Levi and Ragghianti. A friendship made of painting, politics and literature is an exhibition conceived and organized on the occasion of the fortieth anniversary of the Centro Studi Ragghianti Foundation.
From Friday 17 December 2021 to Sunday 20 March 2022 at the Ragghianti Foundation, the exhibition explores the theme of friendship between Carlo Ludovico Ragghianti and the painter, writer and politician Carlo Levi. The exhibition presents many documents, numerous drawings and a nucleus of about eighty paintings by Carlo Levi.
Exhibition organized in collaboration with the Carlo Levi Foundation of Rome, curated by Paolo Bolpagni, Daniela Fonti and Antonella Lavorgna.
Exhibition closed on 25 December 25 2021.
Dates
December 17, 2021 / March 20, 2022
Start / End Time
10:00 am / 1:00 pm - 2:30 pm / 6:30 pm (tue / sun)
Place
Fondazione Ragghianti. Complesso Monumentale di San Micheletto. Via San Micheletto, 3 - Lucca
Ticket
€ 3,00 / € 5,00. Concessions available.