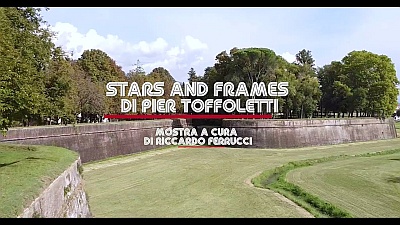 On Saturday 25 September in the San Cristoforo church in Lucca, Stars and Frames, a solo exhibition by Pier Toffoletti curated by Riccardo Ferrucci, will be opened on the occasion of the Lucca Film Festival and Europa Cinema 2021 edition, and can be visited until Wednesday 20 October.
The exhibition is part of the rich program of collateral events of the Lucca festival dedicated to the so-called seventh art. Accompanied by a prestigious publishing initiative, it includes a contribution by the art historian Alessandro Romanini.
Stars and Frames is made up of over twenty canvases of large dimensions, divided into two sections: the first dedicated to movie celebrities' faces, the second to frames, that is to say "still images" from unforgettable films.
For information please call +39 0571 43595 or write to galleria@arte-sanlorenzo.it.
Dates
September 25 / October 20, 2021
Start / End Time
10:30 am / 1:00 pm - 4:00 pm / 7:30 pm (Tuesday / Sunday)
Place
San Cristoforo church. Via Fillungo - Lucca