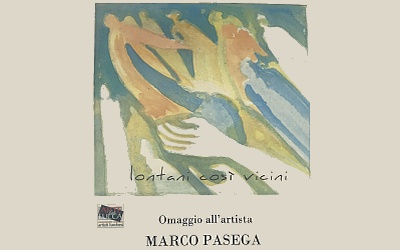 A tribute to the artist Mario Pasega, organized by the ArteinLucca association.
Until 30 September, the artists of the association present 36 works including paintings, sculptures, drawings, photographs inspired by the reflection about distance concerning human beings in terms of space, culture, spirituality, being at the same time closer than we immagine.
On Wednesday 15 September at 11:00 am at the Casa della memoria e della pace / House of Memory and Peace, inauguration of the art exhibition Lontani Così Vicini.
One exhibition room is dedicated to 6 paintings by the artist Mario Pasega from Lucca who died prematurely. A figure that marked a prolific artistic period in the city at the end of the seventies of the last century.
Dates
September 15 / 30, 2021
Start / End Time
10:00 am / 12:00 pm - 5:00 pm / 7:00 pm
Place
Casa della Memoria e della Pace. Castello di Porta San Donato. Mura Urbane - Lucca