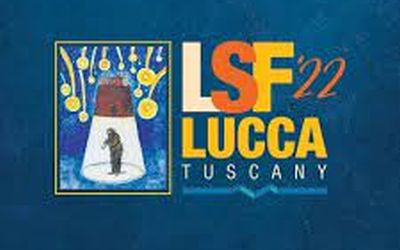 Lucca Summer Festival is confirmed as one of the great summer events in Tuscany. A month in the company of internationally renowned artists and a passionate audience of all ages, the ingredients of this moment of great music and entertainment for the summer nights of Lucca.

The stage of Piazza Napoleone will be as always the heart of the festival that will host the Italian tour of great internationally renowned artists.
Scheduled on Thursday July 21
9:30 pm | Lawn below the city walls - Blanco Blu Celeste Tour
On stage of the LSF the winner of the 72nd edition of the Sanremo Festival with the song Brividi together with Mahmood, the most successful ever in one day on Spotify Italy with 3,384,192 streamings in just 24 hours from its release. One of the most disruptive voices on the national scene and music revelation of 2021, Blanco is ready to return to the stage bringing all his raw and provocative punk attitude of his debut album "Blu Celeste", triple platinum with over 370 million of streamings made on digital platforms and 160 million views on YouTube.
Place
Lawn below the city walls - Lucca