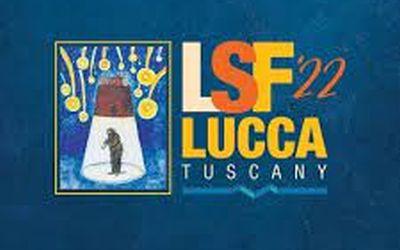 Lucca Summer Festival is confirmed as one of the great summer events in Tuscany.
A month in the company of internationally renowned artists and a passionate audience of all ages, the ingredients of this moment of great music and entertainment for the summer evenings of Lucca.
The stage of Piazza Napoleone will be as always the heart of the festival that will host the Italian tour of great internationally renowned artists.
Scheduled today
Saturday 25th June
21:00 | Napoleon Square - Nick Mason's Saucerful of Secrets on tour.
The historic drummer of Pink Floyd on stage at Piazza Napoleone. The supergroup formed by Pink Floyd's drummer Guy Pratt (Floyd's bassist since 1987), Gary Kemp (Spandau Ballet), Lee Harris (Blockheads) and Dom Beken performs a tribute to the first albums of Floyd's career playing songs from the pre-Dark discography Side Of The Moon, tracks taken from records like The Piper At The Gates Of Dawn, A Saucerful Of Secrets and Ummagumma.
Place
Lucca, Piazza Napoleone