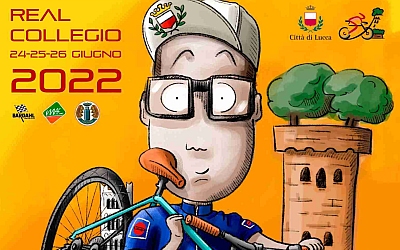 Lucca becomes the capital of the bikes with Lucca Bike Evolution, 1st edition of the event representing a meeting point and national reference for cycling culture.
A three-day event with a rich program for young and old, to discover or rediscover with passion the world of bicycles as the essence of good living.
On display around twenty work bikes from the early 1900s, the first mosquitoes, walking bikes before the war and immediately after, the first mountain bikes and the evolution of the racing bike. For enthusiasts and fans, Coppi's signed bike and Moser's bike from Mexico City's record.
Images and photographs that trace fifty years of Lucca's bike history, an exhibition of relics from the past with sweaters, helmets, shoes and accessories. Jerseys of riders who have won important races, including the one with which Cipollini won the world championships.
Many stands with about 300 bikes: latest generation racing, Gravel, walking, children's bikes, mountain bikes, E-Bikes.
Meetings with cycling champions and round tables with experts on topics such as health and cycling, children and bikes, technological innovations, cycle paths.
A large space for the little ones with a children's area equipped with a small test track and,  at the end of the event, an unusual bicycle fashion show.
Place
Real Collegio. Piazza del Collegio - Lucca