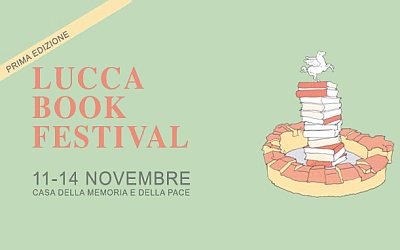 Four days dedicated to print media with small quality Tuscan publishing houses.
Book presentations in half-hour sessions, dialogues between the authors and journalists and open interviews, a space for children with stands, drawing activities, playing and snacks.
This is the 1st edition of the Lucca Book Festival, from Thursday 11 to Sunday 14 November at the Casa della Memoria e della Pace in Lucca.
Scheduled on Thursday 11 November
5:00pm - Casa della Memoria e della Pace | Opening of the festival, presentation of the publishing houses and inauguration of the exhibition dedicated to Beppe Ardighi and Mari Di Vecchio. Introduced by Alessandra Trabucchi.
Dates
November 11 / 14, 2021
Place
Casa della Memoria e della Pace. City walls - Lucca