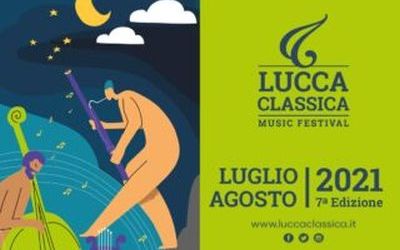 Great music and live concerts in new places with more than 40 events in the 7th edition of the Lucca Classica Music Festival, scheduled in the summer months of July and August.
The traditional anniversary edition is dedicated to Piazzolla, Stravinskij and Saint-Saëns. Insights on Napoleon and Dante Alighieri. A special memorial event dedicated to Ezio Bosso.
Scheduled on Thursday 5 August
4:00 pm / 5:00 pm - 5:00 pm / 6:00 pm - Palazzo Pfanner | La musica e i luoghi. Concerts. (2 performances).
Tickets €5 + Admission fee to Palazzo Pfanner. Info: www.palazzopfanner.it.
Presales of the main events online on oooh.events. Complete program Lucca Classica Music Festival.
Dates
July 3 / August 30, 2021
Start / End Time
4:00 pm / 6:00 pm
Place
Palazzo Pfanner. Via degli Asili, 33 - Lucca
Ticket
€ 5,00 + € 6,50 / € 5,50 / € 4,50 / € 4,00 (Admission fee. Free until 12 years)