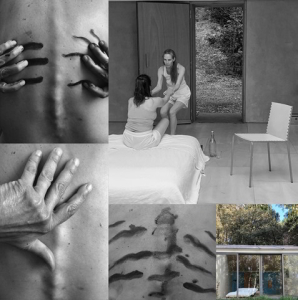 The Cultural Association Dello Scompiglio opens the September program with a traveling performance entitled On the Corner by Cecilia Bertoni.
At the top of the Collina dell'Uccelliera, in the Scompiglio estate, two old restored chestnut huts and a large tree-lined terrace host the audience for the 3 acts staged by the company. Each act talks about the theme of death and dying.
The performance is in collaboration with Carl G. Beukman. Directed by Cecilia Bertoni. Music and sounds by Carl G. Beukman. Interpreters: Cecilia Bertoni, Fernando Marques Penteado, Mariagrazia Pompei, Charlotte Zerbey.
Reservation required. Limited admission to 10 participants.
Dates
September 18 / 27, 2020
Start / End Time
17:00 / 20:00
Place
Collina dell'Uccelliera, Tenuta dello Scompiglio. Via di Vorno 67 - loc. Vorno, Capannori (LU)