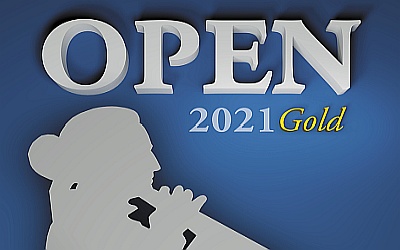 Great international music and focus on young talents throughout the month of September with the Open Gold and Boccherini Festival. On the program 9 concerts, 7 masterclasses and 2 conferences dedicated to the eighteenth-century composer from of Lucca.
The two exhibitions, the second organized in collaboration with the Luigi Boccherini Studies Center, offer a wide-ranging and rich program from 4 to 30 September with on-site events and livestreams on the school's social channels.
On the program on Thursday 9 September
9:00 pm / 10:30 pm - Suffragio Auditorium | OPEN GOLD / Boccherini Festival - Performance.
Award ceremony and exhibition of the young talented winners of the "Matteo Cutrufo" and "Alice Benvenuti Onlus" scholarships.
"Alice Benvenuti ONLUS" scholarships:
Jacopo D'Ambra, piano. Music by F. Liszt, F. Chopin.
Lorenzo Matteoni, piano. Music by L. van Beethoven.
Ezio Guerra, composition. Elusive joke: Elia Faccini, piano. Sighs: Gabriella Lavenia, flute; Ezio Guerra, piano.
"Matteo Cutrufo" scholarship:
Alessio Ciprietti, piano. Music by F. Liszt.
Reservation required on eventbrite.it. The complete program is available on www.boccherini.it.
The event is included in the Settembre lucchese 2021 program.
Dates
September 4 / 30, 2021
Start / End Time
9:00 pm / 10:30 pm
Place
Auditorium del Suffragio. Piazza del Suffragio, 6 - Lucca